text.skipToContent
text.skipToNavigation
COVID-19 Measures: All You Need To Know For International Students In Canada
Canada is one of the world's most popular study destinations for international students. Home to many prestigious universities and institutions, students head to Canada to pursue a recognised degree to get a headstart on their career aspirations.
However, with the current COVID-19 pandemic situation, students will have to take extra care and precautions when looking to travel or return to Canada to pursue their studies.
In this article, we will highlight what you need to know to successfully study in Canada safely and minimise any potential delays.
What You Must Know To Study In Canada During The Pandemic
1. Canada's Border Status For International Students
The Canadian borders are currently open to international students.
In addition, if you are fully vaccinated, you may qualify to be exempt from quarantine, hotel stopover as well as a day-8 COVID testing requirement.
You can find more details here.
2. What To Know & Pack Before Leaving For Canada
In order to successfully study in Canada, students are required to possess a study permit or a study permit approval.
Students will also have to ensure that they are attending a Designated Learning Institutions (DLI) that a province or territory has determined has the appropriate measures for each student's mandatory isolation or quarantine requirements.
Students entering Canada are required to wear a non-medical face mask during their travel, including to their place of quarantine.
Students should expect a 14-day mandatory quarantine requirement in advance of their first day of study in their institution.
In addition, upon arrival to Canada, they will have to show that they have a plan in place to support their 14-day quarantine in Canada and submit the required contact and address information.
If you have any family members that are accompanying you to Canada, such as a parent or spouse and dependent child, they must show their reasons for travel is to help the student get established in Canada.
3. Quarantine Rules To Take Note Of In Canada
Students will have to prepare for a 14-day quarantine before their school term starts. As such, they will have to ensure they have individual accommodations, of which, hostels and residences or other shared living accommodations are not acceptable.
They will be able to live with a homestay provider or host family, however, they will have to self-isolate in a separate bedroom and practice safe-distancing from household members.
This also includes avoiding public and shared spaces and avoiding contact with people who are at higher risk for severe illness such as older adults.
Failure to comply with the mandatory quarantine will involve a hefty fine of up to $750,000 and/or imprisonment of up to 6 months.
4. General COVID-19 Regulations For Daily Living In Canada
The Public Health Agency of Canada (PHAC) has established public health measures and guidances that the public and visitors are to follow.
These include safe physical distancing of one to two metres between two people from different households. This will include indoor activities, especially those that involve high-intensity exercise in gyms.
The use of masks will also be necessary to prevent the spread of COVID-19. Individuals are also encouraged to practice hand hygiene such as the frequent washing of hands and utilising hand sanitisers where necessary and when available.
It is also recommended, especially for students, to practice proper ventilation in your rooms, be it in the hostel, shared residences or homestay. This practice will help dilute and replace the air that might potentially contain the COVID-19 virus.
5. IDP Student Support Resources
At IDP, we have a collection of resources that will help you better navigate how to study abroad in Canada during the COVID-19 pandemic.
Find out more about the local COVID-19 situation and updates on Canada's official page for international students here.
Understand how to study abroad safely and how to better prepare for your overseas adventure.
Keep up to date with the latest border status of various study destinations from Canada to Australia on our resource page here.
Have further questions about studying abroad during the pandemic? We have all of the answers for you in our article here.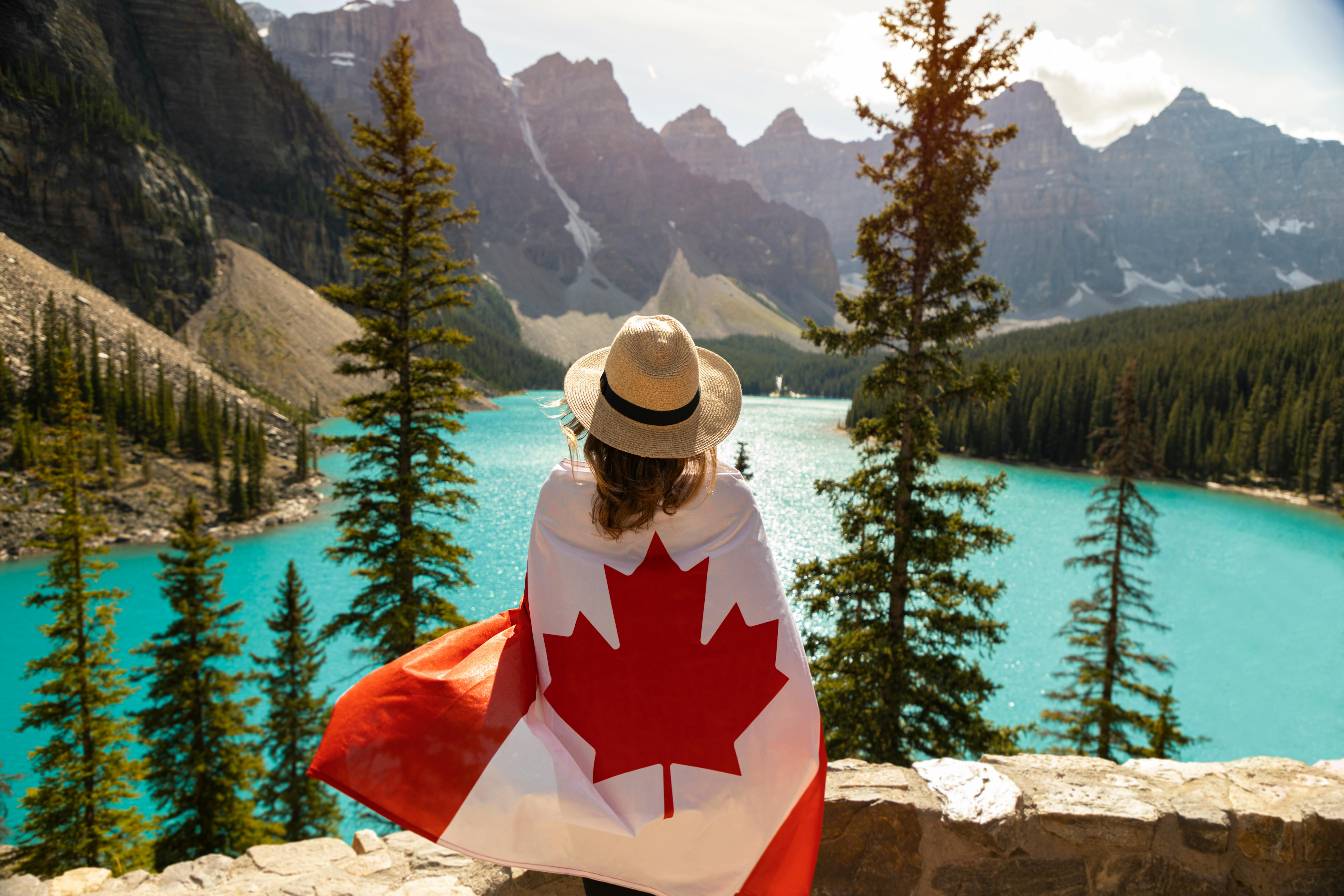 Study Abroad Safely In Canada With IDP
Navigating the landscape to study abroad in Canada can get confusing, especially during this pandemic period.
That's why at IDP, we are here to help make things easier.
With our team of education counsellors, we will help you through the entire process of course application, university selection and help prepare you for your journey to Canada.
Book your free counselling session today and begin your study abroad adventure today!
Uncover your next overseas adventure from the comfort of your own home.
Simply register for our Study In Canada Virtual Fair and get to speak with institution representatives.
Happening on Saturday, 5th March (12pm - 4pm)