text.skipToContent
text.skipToNavigation
COVID-19 Measures: All You Need To Know For International Students In The UK
The UK has long been a historic and world-famous study destination for international students looking to pursue degrees from business to law and medicine. With a collection of prestigious universities, students across the globe choose the UK to pursue a recognised education for a good start towards their career goals.
However, due to the ongoing COVID-19 pandemic, students looking to travel to the UK for their studies will have to take extra care and precautionary measures to successfully study in the country.
In this article, we will explain what you will need to know to study in the UK safely as well as the various measures you will need to follow to minimise any delays to starting your school term.
What You Must Know To Study In Canada During The Pandemic
1. UK's Border Status For International Students
The UK's borders are open for international students to study in the country.
However, it is operating under a 'traffic light' system (green, amber, red) which every student is subjected to. The colour will depend on which country you are planning to travel from to the UK.
Most people will be required to self-isolate under quarantine measures after their arrival in the UK, even if you are fully vaccinated but not part of a UK vaccine programme overseas.
2. What To Know & Pack Before Leaving For The UK
In order to successfully study in the UK, you will have to provide a tier 4 student visa as well as your Confirmation Acceptance for Studies (CAS) from your institution.
In addition, you are required to provide a negative COVID-19 test result before you are allowed to travel to the UK. Upon arrival in the UK, you will also be subjected to one or more COVID-19 tests.
As such, before you travel to the UK, you will have to:
Take a COVID-19 test and get a negative result during the 3 days before you travel
Book a managed quarantine hotel within a 14-day period before your arrival
Complete a passenger locator form of where you will quarantine when you arrive with your quarantine package invoice number.
It is important for you to take into account you will have to quarantine for 10 days and should take into account these extra days into your course curriculum.
This means either planning to come to the UK earlier or checking with your education provider or university what type of support they will provide during this period - such as online learning facilities, virtual meetings with tutors and other administrative matters.
It is important to start communicating with your education provider on your situation and how it might evolve so that they will be able to provide you with timely advice and possible assistance to help you out.
As an international student, apart from coverage from your own private insurance, the UK's NHS provides free medical treatment when it comes to COVID-19 tests and treatment as well as vaccination should you choose to do it in the UK.
3. Quarantine Rules To Take Note Of In The UK
Students will have to prepare for a 10-day quarantine before their school term starts.
For the quarantine, your obligations will differ depending on the country that you are travelling into.
If you are arriving in England, you must quarantine in a government approved hotel for 10 days. If you are arriving in Scotland, you must enter 'managed isolation' and also quarantine in a government approved hotel for 10 days.
During your stay in the hotel, you will be required to take a COVID-19 test by day 2 and by day 8 of your quarantine. The day of arrival in the UK will be treated as day 0.
If you test positive during the COVID-19 tests, you are required to continue your quarantine period for another 10 days.
Breaking of quarantine measures could see you liable for a fine of up to £10,000. If you provide false information about the countries you visited in the last 10 days before visiting the UK, you are also liable for a £10,000 fine as well as an imprisonment term of up to 10 years.
4. General COVID-19 Regulations For Daily Living In The UK
The UK government has provided public guidance on how individuals can stay safe and help prevent the spread during their everyday living.
This includes wearing a face mask or covering, especially in indoor areas and crowded places such as the public transport. It is also encouraged to provide adequate outdoor ventilation to your homes and other meeting places to help dilute COVID-19 and prevent the spread of the virus.
While outdoor activities might not have any mandatory social distancing limits, when it comes to indoors, the limit is 1 metre and students are encouraged to adhere to this even when outdoors.
Students are also encouraged to keep up with their personal hygiene by regularly washing their hands and using hand sanitisers where possible. It is also important to embrace blended learning, especially the online learning components when you need to stay home if you are feeling unwell.
5. IDP Student Support Resources
At IDP, we have a collection of resources that will help you better navigate how to study abroad in the UK during the COVID-19 pandemic.
Find out more about the local COVID-19 situation and updates on the UKs official page for international students here.
Understand how to study abroad safely and how to better prepare for your overseas adventure.
Keep up to date with the latest border status of various study destinations from Canada to Australia on our resource page here.
Have further questions about studying abroad during the pandemic? We have all of the answers for you in our article here.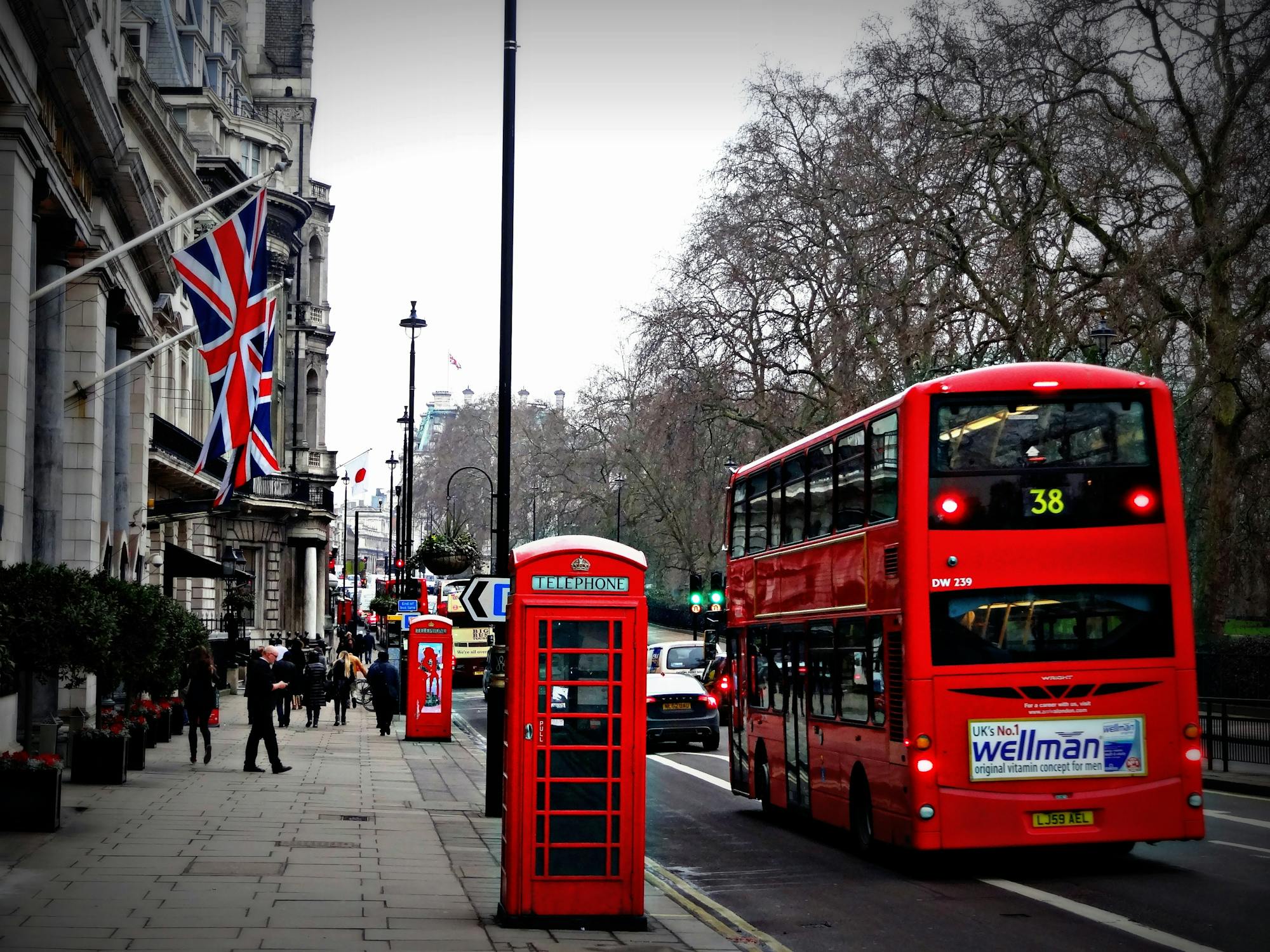 Study Abroad Safely In The UK With IDP
Navigating the landscape to study abroad in the UK can get confusing, especially during this pandemic period.
That's why at IDP, we are here to help make things easier.
With our team of education counsellors, we will help you through the entire process of course application, university selection and help prepare you for your journey to the UK.
Book your free counselling session today and begin your study abroad adventure today!
Link to unpublished article (July 2021: The Ultimate Guide to Studying Abroad During the Pandemic)
Link to unpublished article (July 2021: Your Ultimate Guide To Border Status And Study Options)
Link to unpublished article (July 2021: The IDP study abroad guide for students and parents: All your questions answered!)